Yeah a machete has a greater deterrent effect and also chops stuff better, but it's cumbersome to carry around.
So a Bowie-type knife like the one below would be more convenient, you can keep it tucked up your sleeve, but if you had a longer machete up your sleeve you wouldn't be able to bend your arm.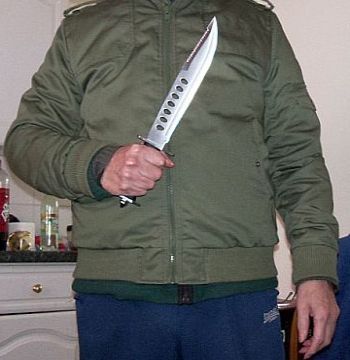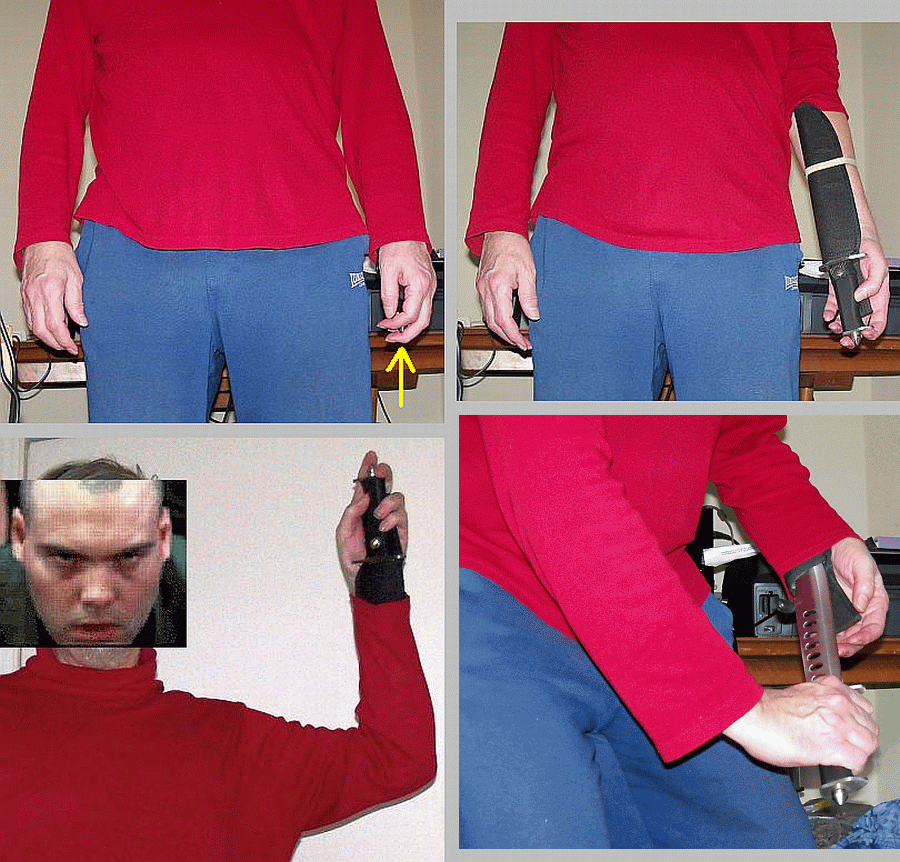 "Okay Buzz show us what you got!"
Big knife trumps little knife, right Kathy?
"Right"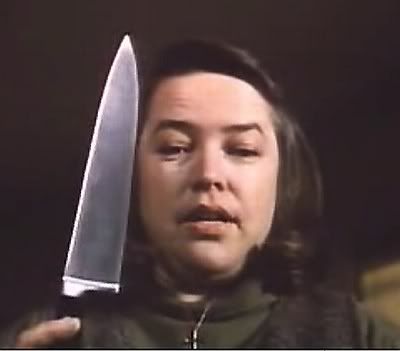 PS- Knives/machetes never jam and never run out of ammo..