In times of emergency or natural disasters etc it'd be worthwhile peeking in on how various locations are doing (providing our internet is still working), or if you simply want to check what the weather's like elsewhere in case you're thinking of bugging out to there..
Below are stills from a couple of local cams I regularly look at in my neck of the woods-
Plymouth UK seafront at dusk
-
That's the Eddystone Light, it used to stand on rocks 14 miles out to sea but was shipped back here onto the Hoe and replaced by a newer model.
Old sea shanty:-
"Me father was the keeper of the Eddystone Light,
And he slept with a mermaid one fine night
Out of this union there came three,
A porpoise and a porgy, and the other was me!
Chorus:
With a yo-ho-ho, let the wind blow free,
It's all for the life on the rolling sea!"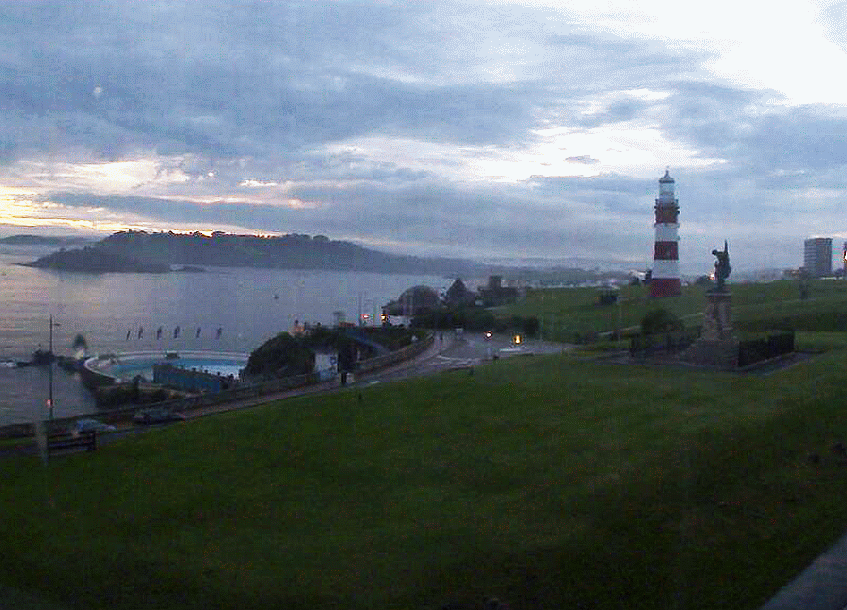 Dartmoor at dusk
-
"Watson, on no account must Sir Hugo Baskerville be allowed to venture out on the moor alone at night"- Sherlock Holmes
PS- Live cams are of course the best, and second-best are ones that update every 5 or 10 minutes.
Some others only update after half an hour or much longer, so try to avoid them