went to my high desert range saturday to try out my new sig sauer m400!
what a sweet gun! i will say they go for about 900 in any other state but paid 1145 in ca. and that was with 1 mag no sling. dang.
just couldnt spend the extra 400 to get another colt m4.
(The colt was such a problem out of the box and would only do 556 not the 223. it took three cleans to make it sweet. man the colt is stinking sweet.)
the sig sure is nice. man spot on at 150 yrds iron sights. i was well pleased. no problem.
im looking forward to putting my burris scope and scope mount on there. so i can switch easily to iron sights.
( but its stuck on back order with my stupid 1000 rounds of 223 from cabelas. like i need more ammo lol. but its the fn point)
I really do recommend this gun if you dont have the coin for the colt.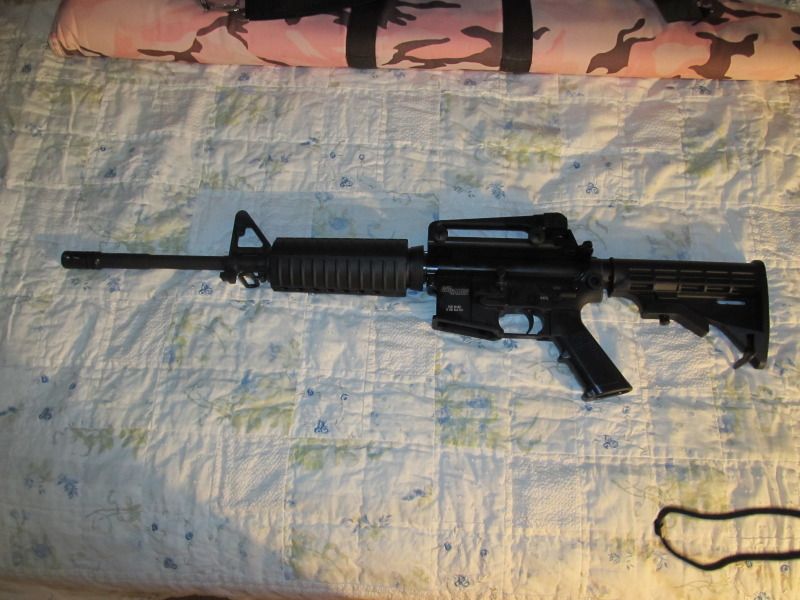 got my tasco scope for my 10/22 from optics planet. paid like 35 it was clearance from like 79.00.
i think im happy. and my friend got to use his torque wrench so hes happy. hes a gun smith.
Im not too sure about it though i may need it moved forward. my pink ear protection is electronic and sticks out more than my howard lo profile.
ill take it this week for some night shoots at my mountain gun club. and see the difference in my ear things and how the scope needs to be.
my next mod will be the trigger pull from 8lbs to 3lbs. i think thats about 40.00 for the set up. i am unsure and may trade my extra burris rings for the trigger and work. lol . i love tripping on my 10/22....id put spinners on the damn thing if i could