These screenshots are from the popular
'ARMED ASSAULT 2'
PC game
You can set up a scenario in just 5 minutes that contains NO enemy and therefore no combat at all, which means you can use it as a training tool to develop your spatial orientation, environment awareness, mapreading and navigation skills to your hearts content.
Our Humvee is the blue square-
And our view from the driving seat.We'll head straight down the road to hit town-
Okay we stopped the Hummer (background) and have got out to explore-
Let's see what's up here-
Nothing, it looks like the Mary Celeste-
Quiet out back too, i'll head for that minaret-
There's the door-
And up we go-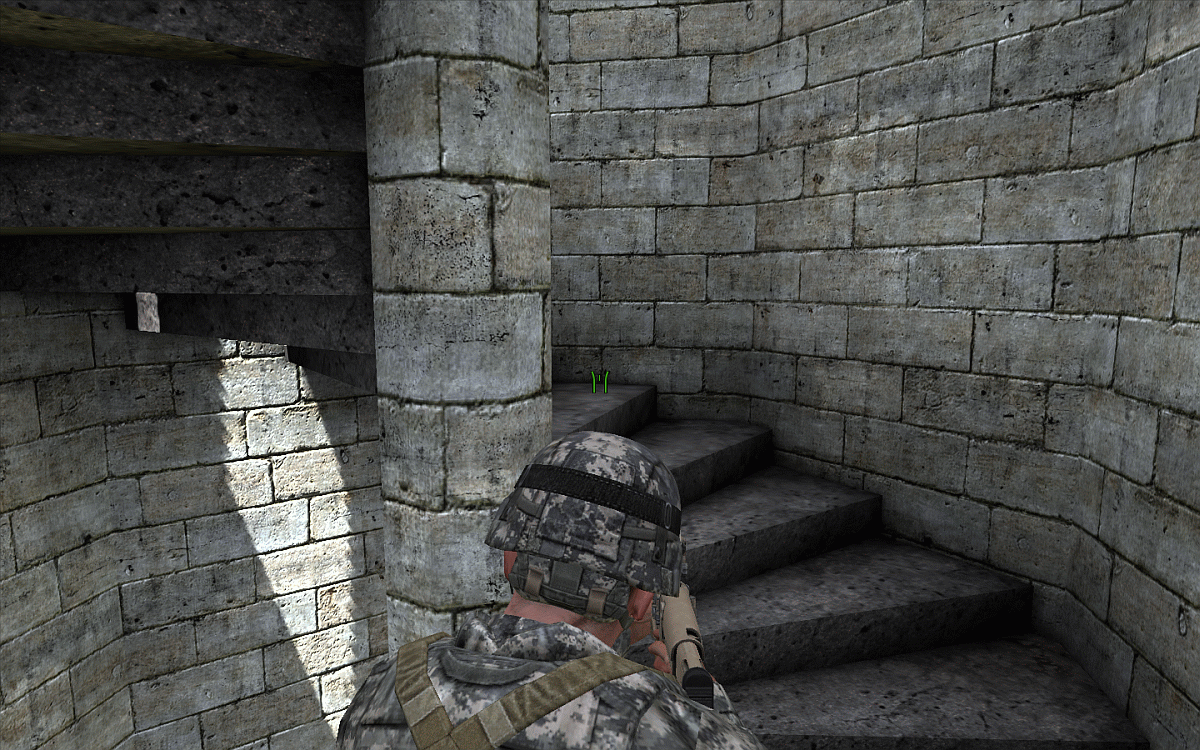 Nice view over town-
If we really get lost we can whistle up the map and compass to see exactly where we are, but we survivalists never get lost do we?..
PS- that whole exercise was done with just the four arrow keys to move the Hummer and guy around, a mouse click to dismount him, and a couple of key presses to bring up the map and compass, piece o' cake..