I'm a Brit so what the hell do i know about guns, but I do know a little bit about the laws of physics, and those laws dictate that a bigger bullet hits harder.
Left to right:-5.56mm, .303", 7.62mm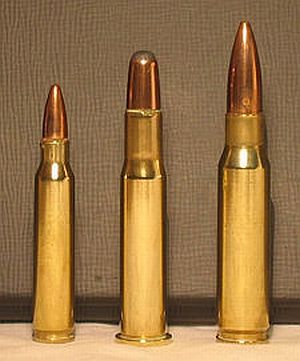 Sure, a 5.56 flies faster, but it quickly loses its kinetic energy due to air drag making it useless at longer ranges.
Also, if the target is behind light cover such as a wood fence, car, saplings etc, much of the kinetic energy is lost penetrating that cover.
By comparison an AK-47 is a cannon and it's bigger round laughs at air drag and will go through light cover as if it's not there.
Hell, Charlie used AK's in Nam, but the US used 5.56's, there's a lesson there..
Also, AK's are rugged and simple to use, anybody can handle one-