Discussion Starter
·
#1
·
So I work 26 miles from home, so I figured I better have a solid car kit.
(Not Pictured: Jumper Cables and Various Car Fluids)
The Case is just a Mil Surp Ammo can and I always keep two gallons of water in the car.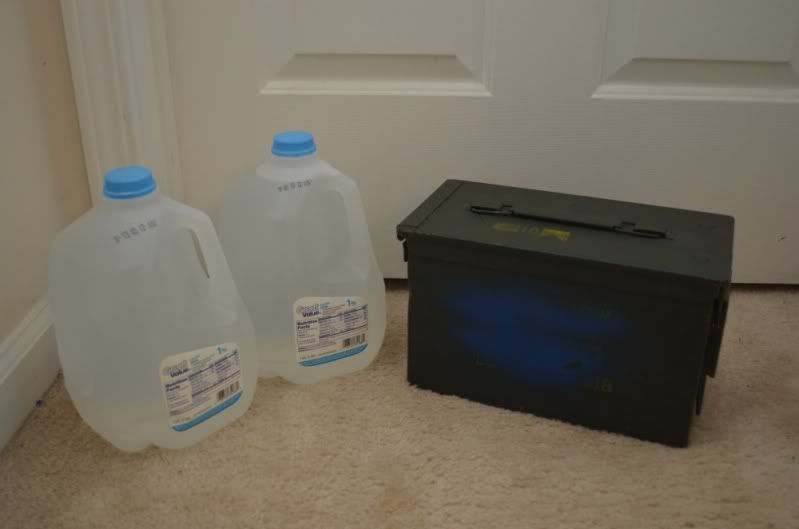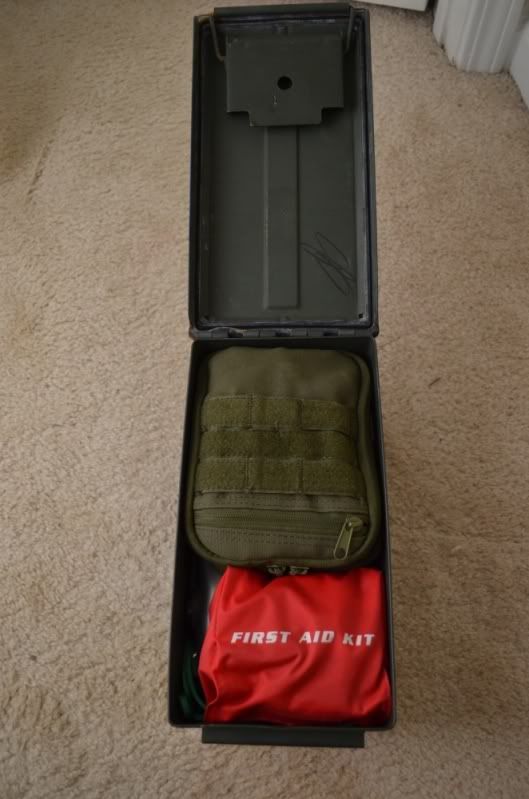 The Condor Side Kick pouch (which is a pretty quality Condor pouch)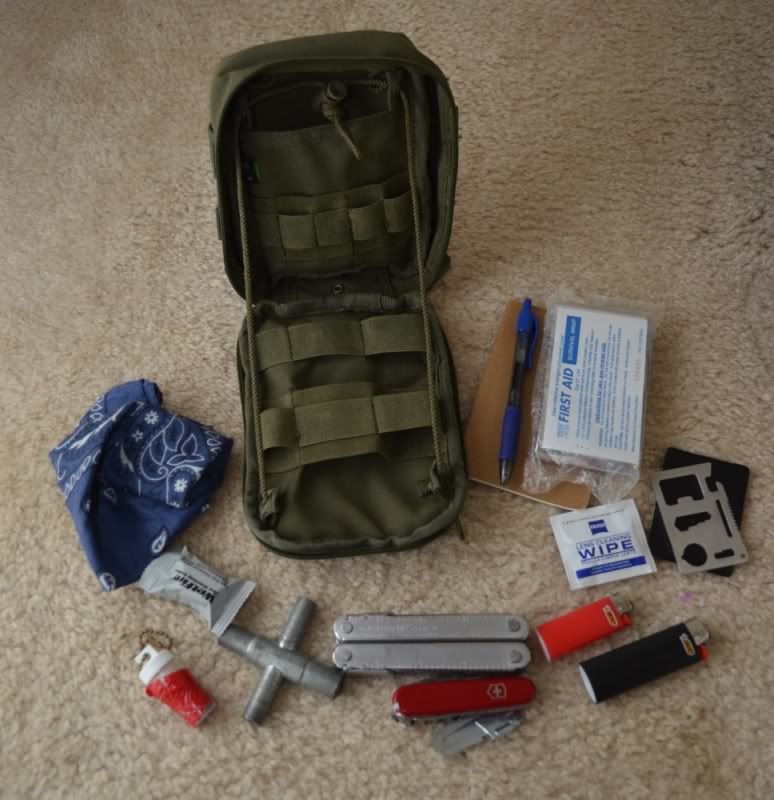 -Moleskin Pad and Gel Pen
-Emergency Blanket
-Cheap Credit Card Multi Tool Thing
-Glasses Wipes
-(2) Bic Lighters, Wetfire
-SAK, Leatherman Core
-Can Opener
-Silcock Key
-Fishing Kit
-Bandana
Very Basic FAK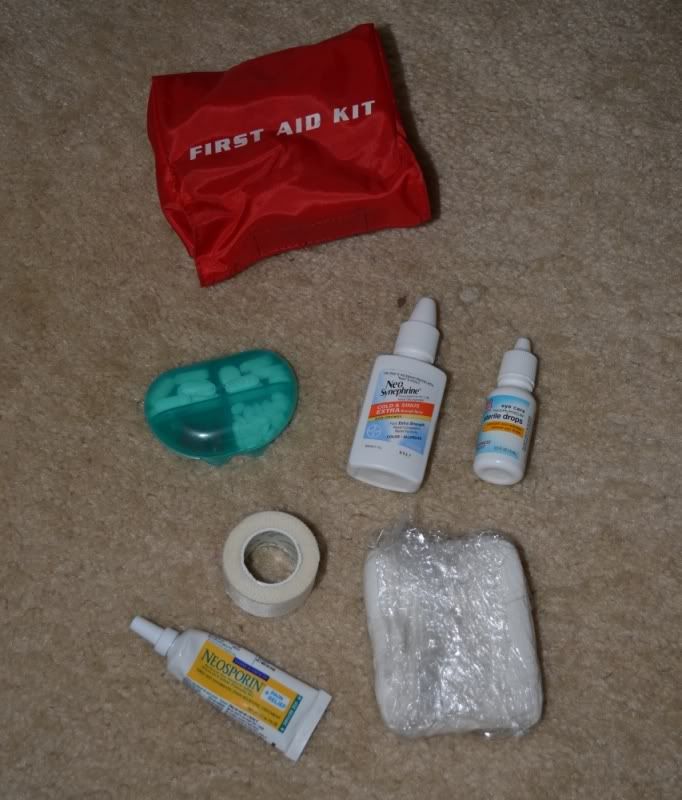 -Gauze and Tape
-Neosporin
-Eye Drops and Nasal Spray
-Medications
Inside the Box
-(2) 3 Year Shelf Life BBQ Sandwiches (Tasty!)
-Paracord
-Ace Bandage
-Lotion
-Dryer Lint (Fire Starter)
-Emergency Cell Charger, Light, Radio
-Large Wet Towel
Tools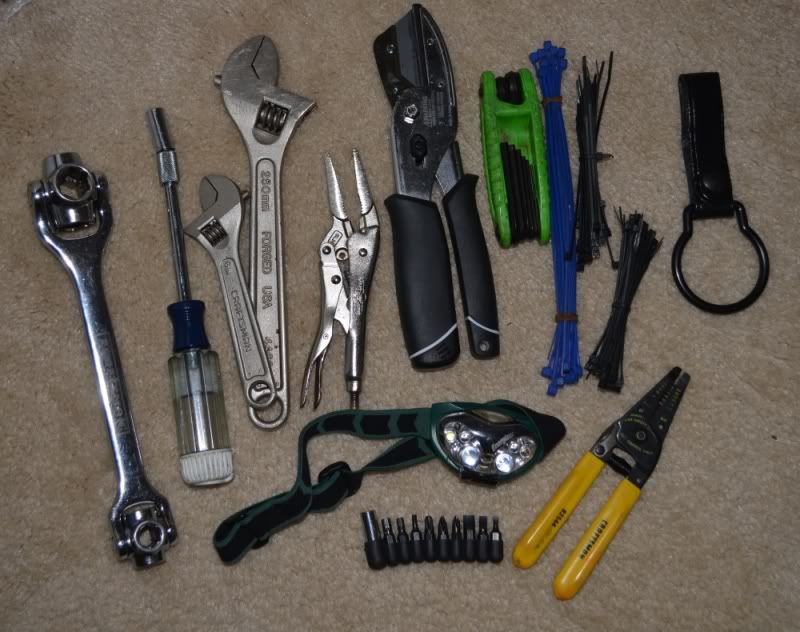 -Craftsman Dogbone
-Bitdriver w/ Bits
-(2) Adjustable End Wrenches
-Vise Grips
-Box Cutter Blade Cutters
-Allen Keys
-Wire Strippers/Cutters
-Zipties
-Headlight
-D Cell Maglite Holder (3D Maglite LED Not Pictured)
EDC
-Keys on NiteIze Bottle Opener
-Leatherman Wingman
-Gerber Icon
-Nalgene Bottle
Thoughts? Comments? Questions? Suggestions?