Discussion Starter
·
#1
·
i bought the stack on 8gun safe for 129.00. DOJ approved
i modified it to hold 12 guns
4 rifles with scopes
and 8 hand guns.
(stickers pink - i put "i ride like a girl" on all my motorcycles to keep the guys from riding my stuff.
my trailer is pink and black too)
Anthony did this to his too but put in a rather cool lighting system and dehumidifier, which ill get this or next weekend.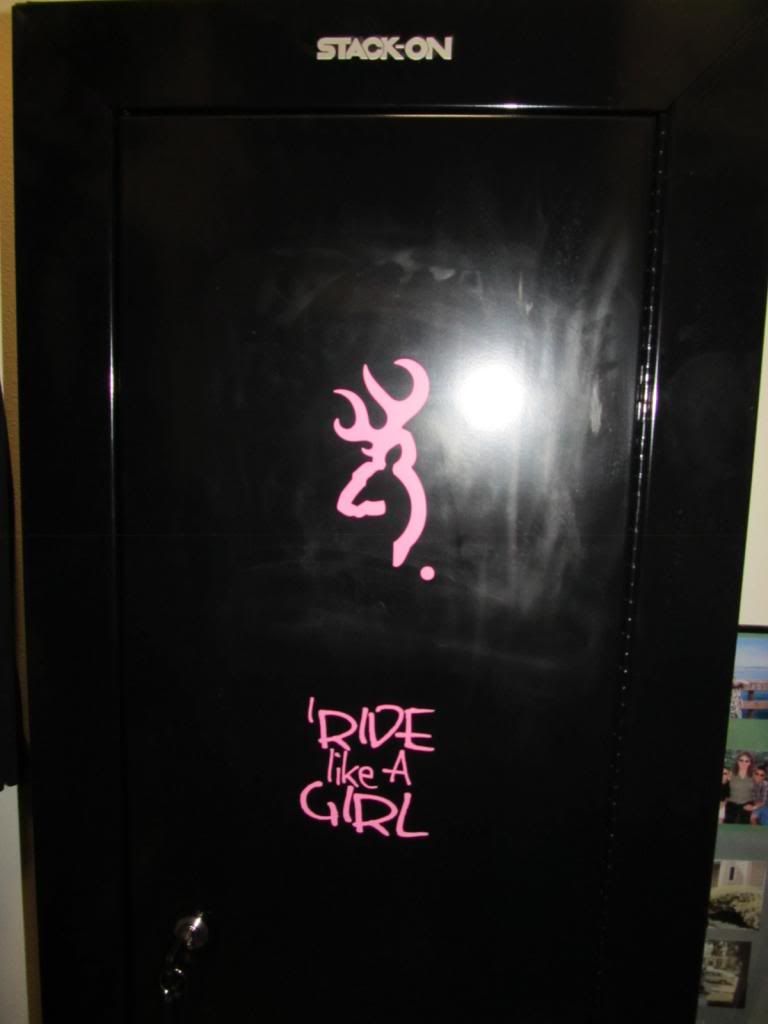 Im not done yet, but with a drill and shelf pegs it took me about 50 minutes to get this far.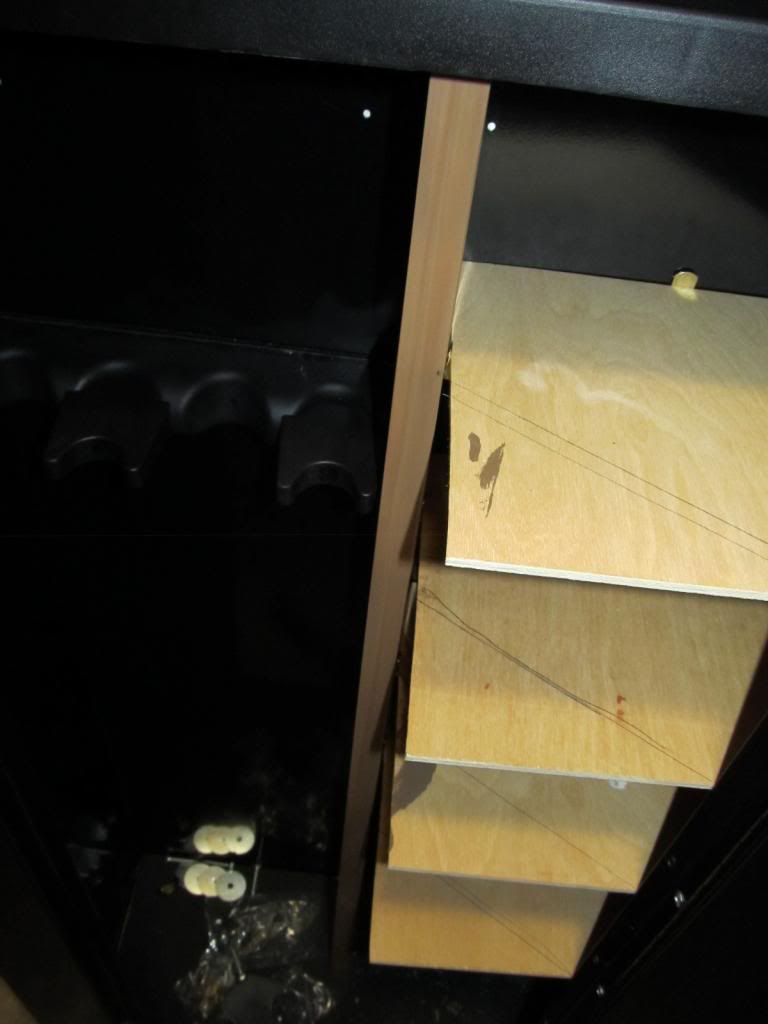 Ill also add another shelf to the top and can do 2 more pistols.
a little bit of ammo will be stacked bottom right
Ill put pink felt on and under the shelves
and cut the corners so i dont get scratched.
also put 4 toggle bolts in the wall
and did three additional bolts in the stud
2 in the cement