I have a stove similar to this one:

View attachment 114758

It uses cannisters similar to this:

View attachment 114759

But, damn, they are hard to find. I was able to order just one through Sportsman's Warehouse, but REI is out. Guess the supply chain issues are affecting this product.

Oh, well. I have other stoves, but this one is so simple to set up and use, it's the one I prefer to take camping.

Looks like Amazon has them, I just need to figure out where they can ship them to. Any advice on how to get these shipped?
Check restaurant supply stores.
Excellent tip, and I have a restaurant supply close by. Thanks!
Here is a link to an online restaurant supply store with butane canisters in stock
Turn up the heat at your next event with this Sterno 50162 8 oz. butane fuel refill canister! Perfect for countertop portable ranges and cooking torches, this butane fuel refill let you cook up food to order with a portable butane stove or put the finishing touches on the most delicate...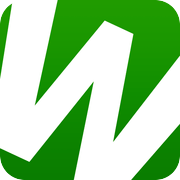 www.webstaurantstore.com