Discussion Starter
·
#1
·
I go off-roading/four-wheeling with ATVs and Side-by-Sides a lot, usually in National Forests or State Parks that allow the use of off-road vehicles. I also like to hunt and hike on foot, and I often start off before dawn and have to return back after dark some times as well. I used to mark my trails on the way in and follow my markers coming back, but weather and wind can mess you up, or you can get disoriented after dark when no landmarks can be seen to help you out. I know how to read a compass, but nothing beats a handheld GPS when it comes to tracking back to where you started. I bought one that is designed for maritime and marine use as well, so I can take it with me whenever I go boating. I chose a Garmin 76 CSx handheld, since I got a great deal on them when they came out with the newer models and discontinued these, and it works really well. It has a key feature - it floats, and it is waterproof (IPX7), which is great if you drop it off your boat, etc.
This model of GPS also has a barometric altimeter, which comes in handy when you hike in the hill country or mountains, or when a storm system is in the area. It also has an electronic compass, which is a very nice feature (although I still carry my compass as a backup). This unit has a removable memory card (128MB micro SD) so you can add additional maps and data just by swapping cards (it comes blank, so you can program it online or via DVDs). It has serial and USB inputs, so you can download updates and maps online. Just like a regular GPS, it can also provide turn-by-turn guidance to any destination on a street map when navigating on the road. This unit also has a color screen, which helps you see it better.
It runs on two AA batteries, in a waterproof compartment. Battery life is around 18 hours. It can store up to 50 routes, and up to 1000 waypoints.
Equally important (to me at least) is it includes tidal information, a hunt/fish calendar (what hours of the day most animals will be actively feeding), and provides sun and moon information (great for timing that full moon fishing trip perfectly). It is also geocaching friendly, and has a MOB (man over board) feature - this allows you to mark a location even when you cannot stop right away, and come back to it - handy if someone drops something out of the boat or off of the ATV.
Once you learn how to use one of these, they are great tools to have. From finding a gas station, bank ATM, hotel/motel, restaurant, or entertainment to helping you get back to camp if you twist your ankle and have to limp it back in after dark, these things are very handy to have in your prepare/survivalist tool box.
I bought a protective case for transporting mine, and you can get all kind of mounts (handlebar, dash, boat, etc.):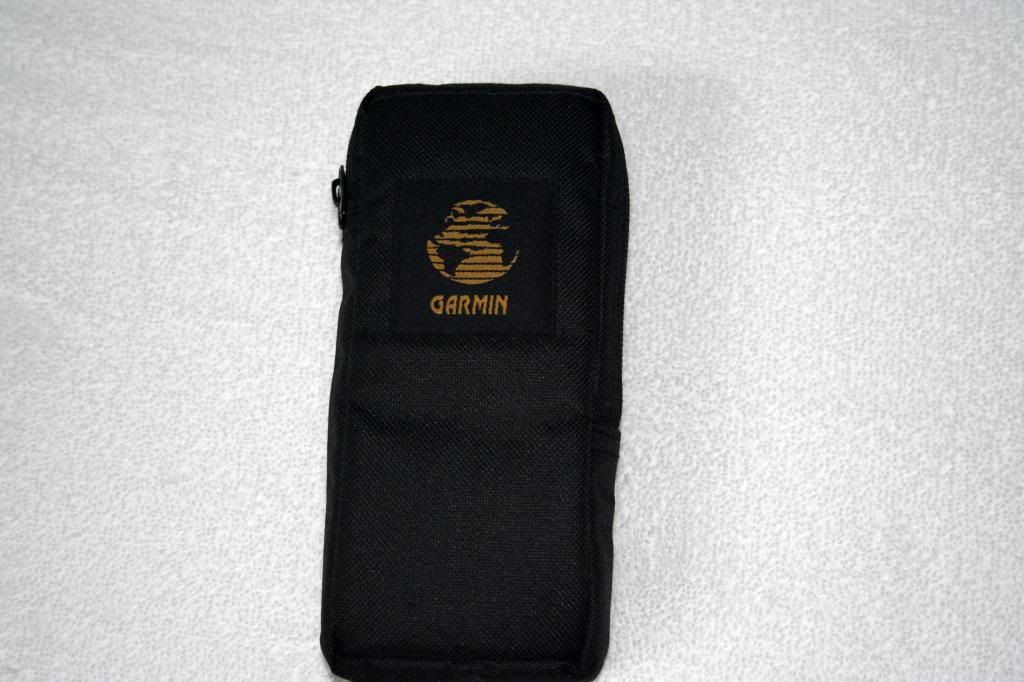 Here is what it looks like powered up (this is a screen telling you how far you have hiked, what elevation you are at, and so forth):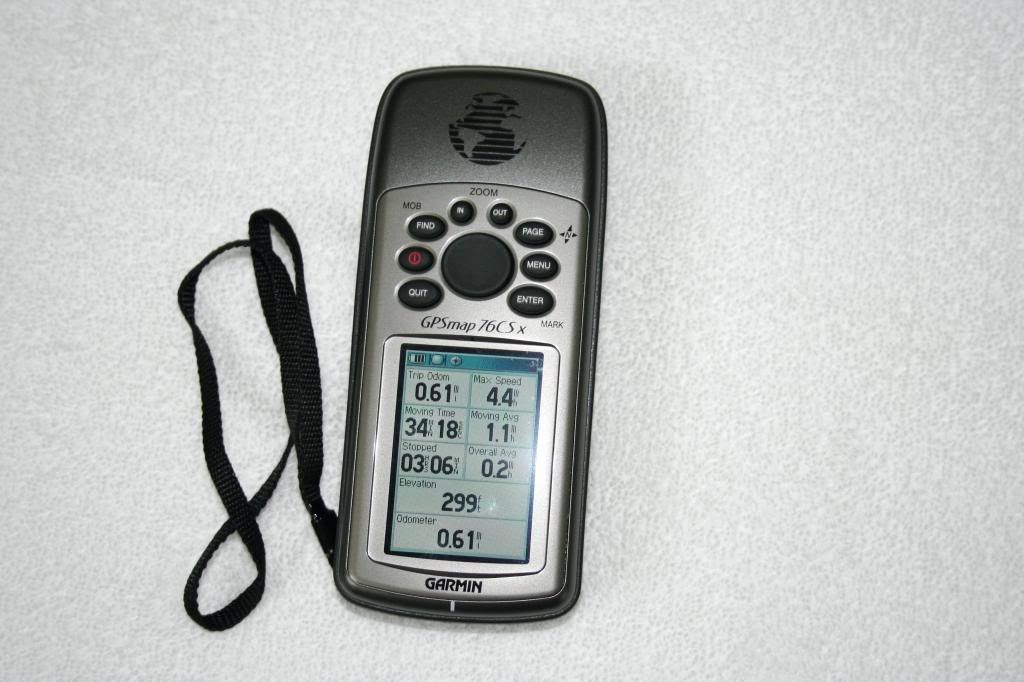 Anyone else use a handheld GPS for your outdoor adventures?