I went to Wally World after work tonight, and decided to stock up on emergency medical supplies and storage containers to hold everything. I plan to keep these stored with my BOBs and other gear destined to go into the BOV if necessary, but also suitable for home use in the event of a medical emergency requiring first aid supplies. I bought four see-through plastic Rubbermaid containers with locking latches on the lids, and filled them with medical supplies I commonly use for typical injuries, as well as planning for injuries where blood loss is an issue, where skin burns may occur, or where sprains or splints may be needed. The idea is just to stabilize the injury, or to treat it if medical attention can not be readily obtained. So, here is what I decided to fill the small containers with: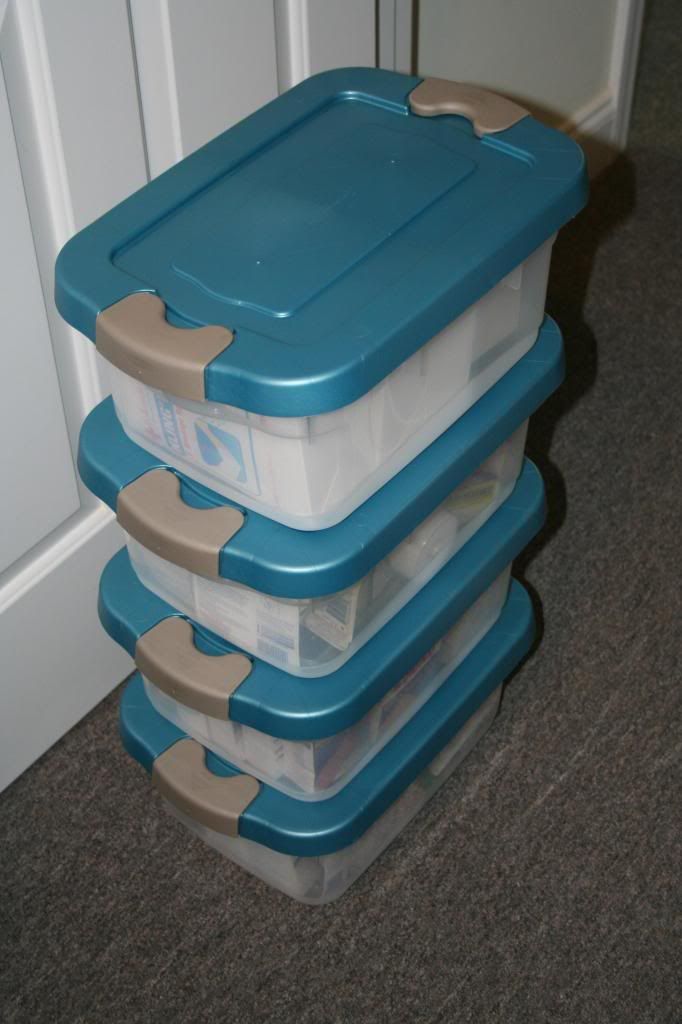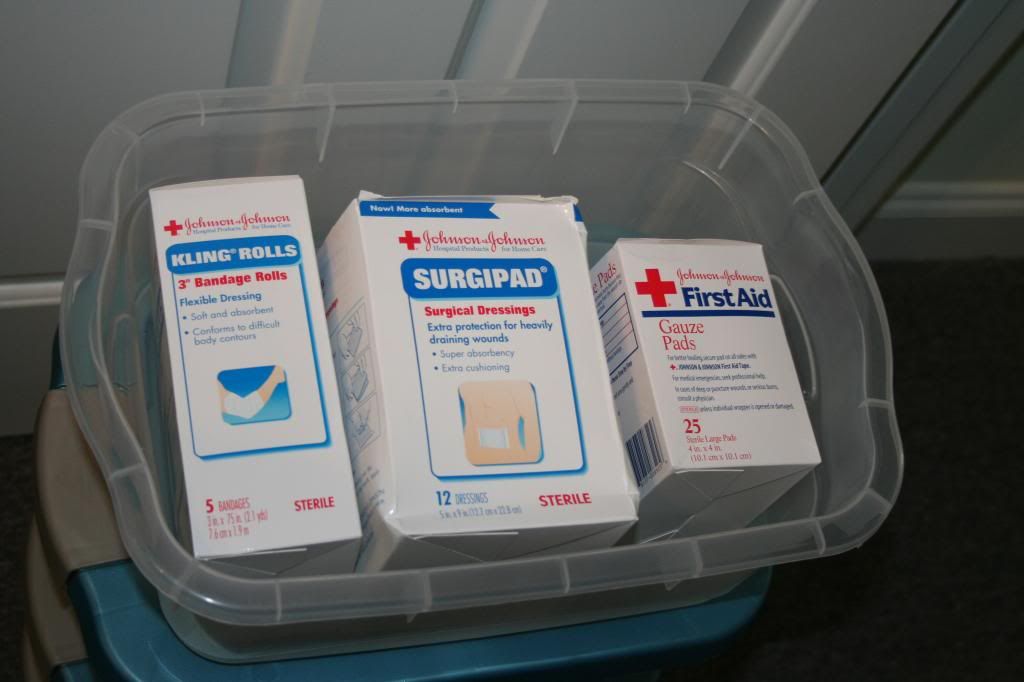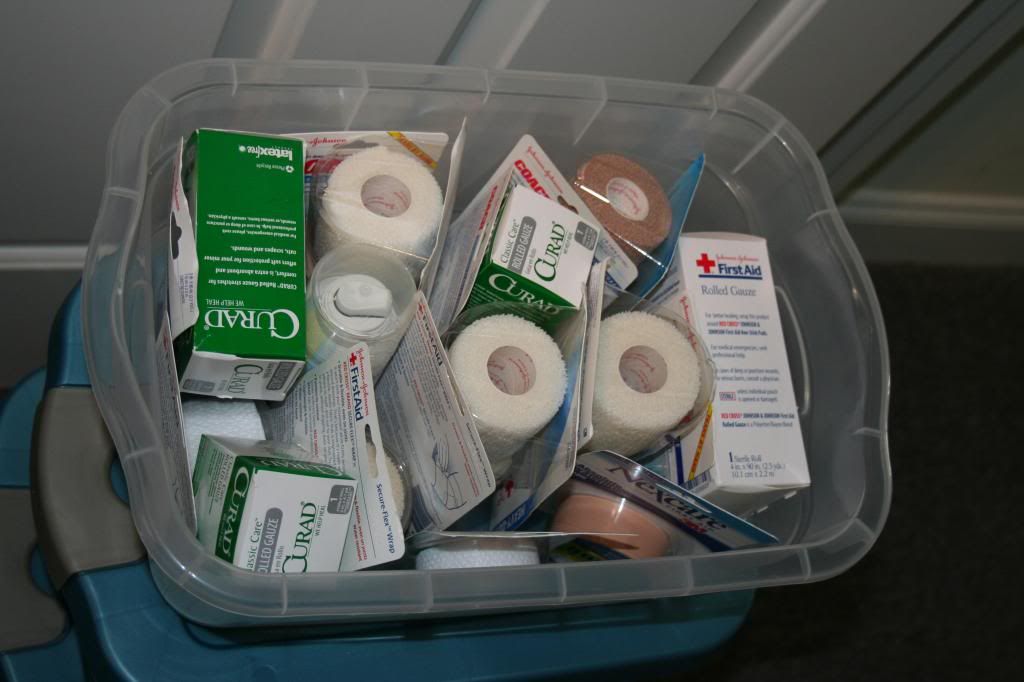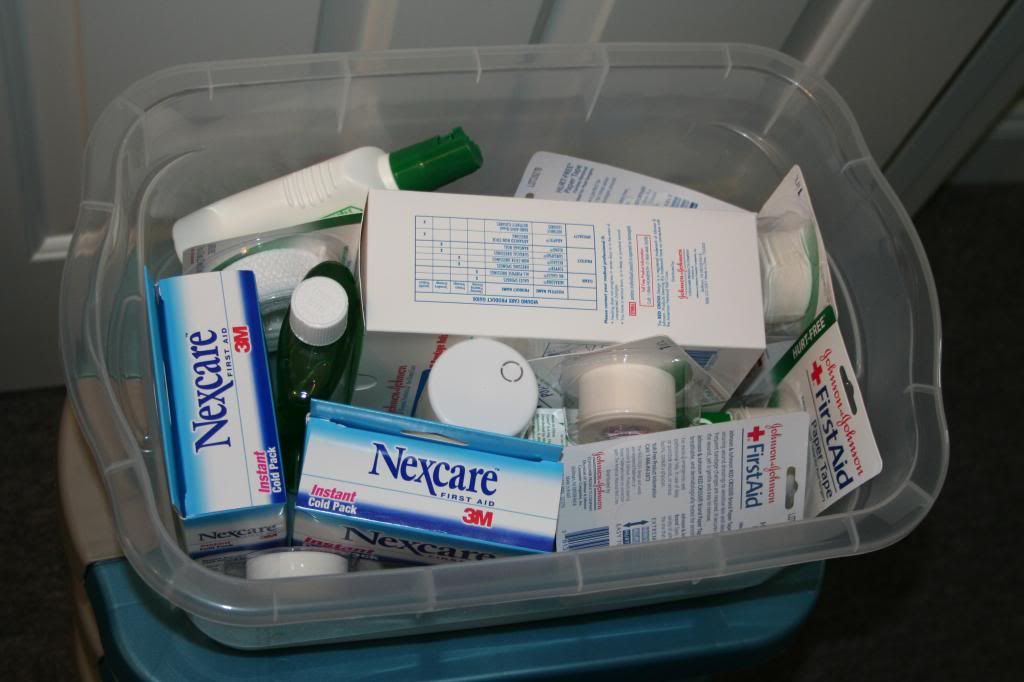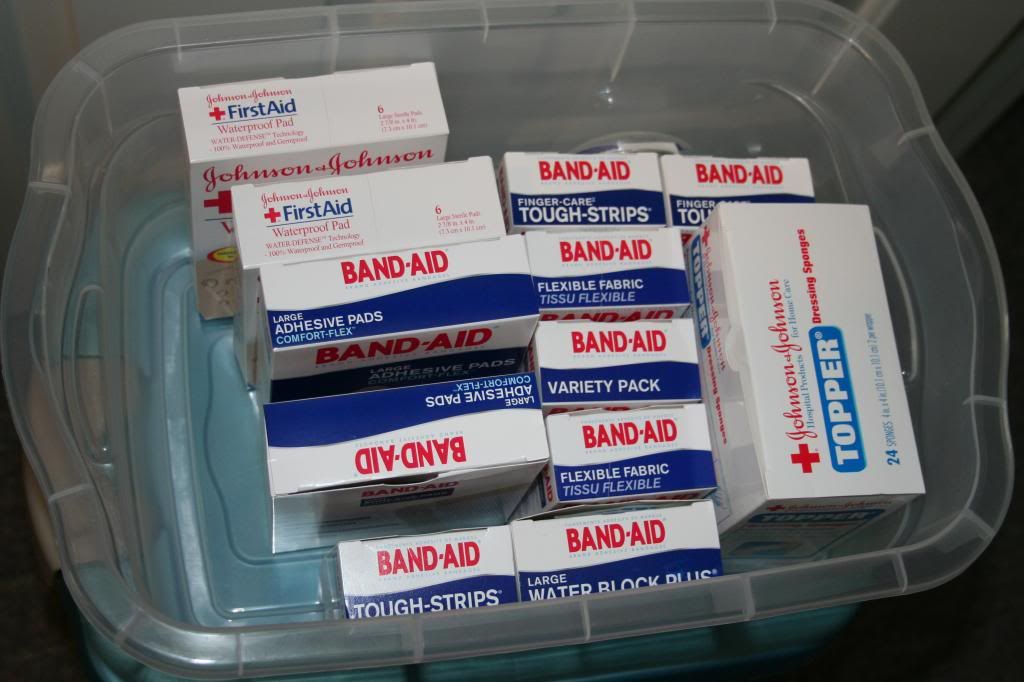 I also picked up two really nice Wentzel sleeping bags which were on sale (end of winter season):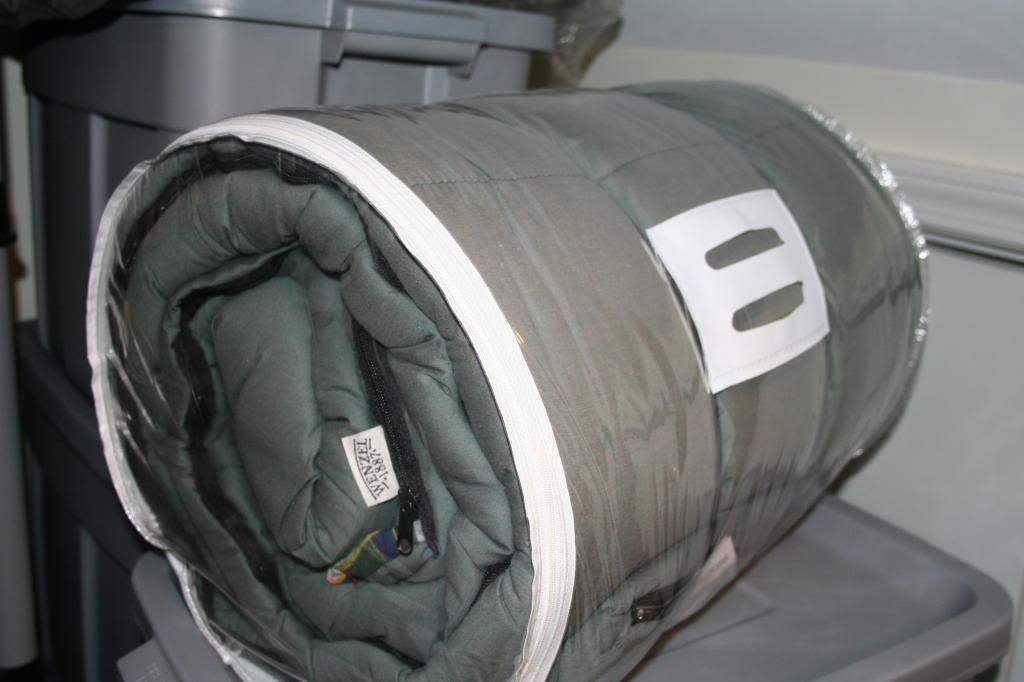 I snagged another 6-gallon fresh drinking water container - these are the Blitz cans, built just as sturdy as their gasoline cans: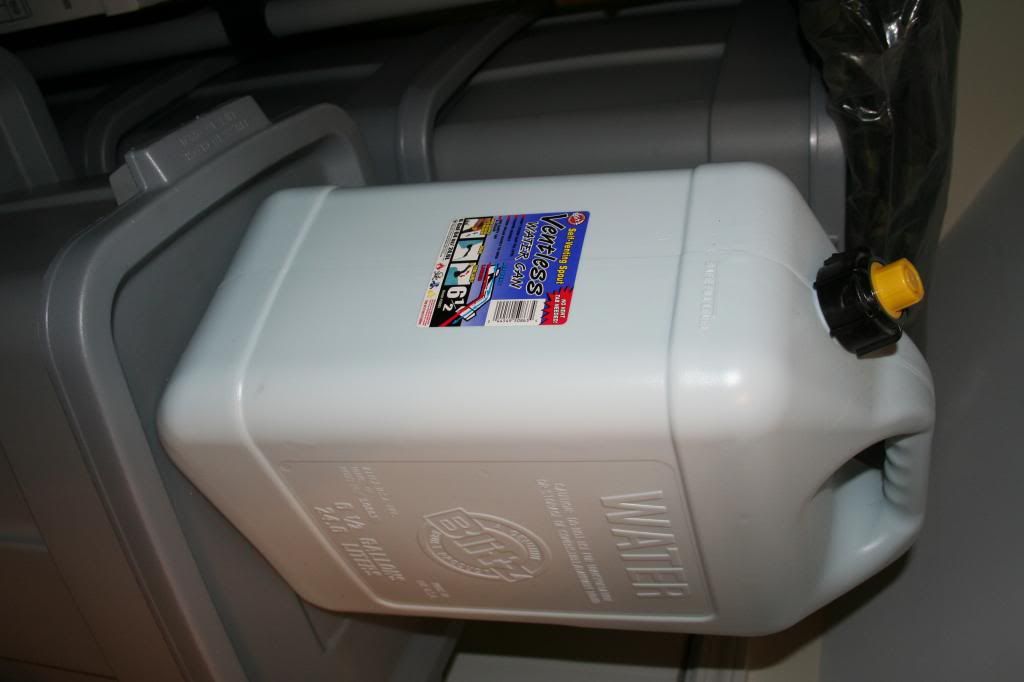 And since it is early Spring, we have already had our mosquitos start hatching out, so I snagged some Off Clip-On insect repellent devices, which I prefer to DEET sprays when I am fishing or boating (DEET washes off if you go swimming, which, because I own a Lab, I end up going swimming a lot...!):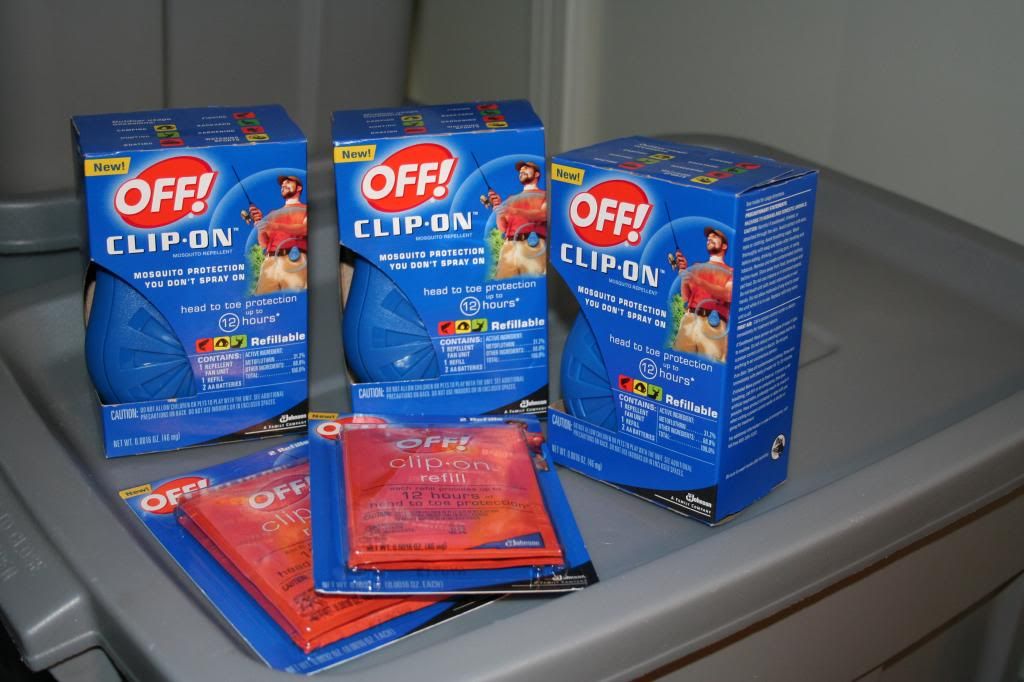 Just posting up some pictures of more of our preps, because we needed new medical supplies, or when things are on sale, or as the budget will allow.
Do you stock medical supplies as part of your preps? What other over-the-counter medical supplies do you prefer to keep on hand, just in case? Always looking to learn from like-minded people...!