The ******* in me loves a shotgun with 00 buckshot but,,,,,,,
For a reliable sidearm on a budget I went with a Russian Tokarev them can be bought in excellent condition right out of an old communist armory for $250-$300 An old army surplus ammo can still had by the canister for about $310 for a 800 round tin. And this little bad boy can really zing them out at 1625 FPS. I bought a few of these and they looked like new they are dated 1940-1959
This one was made in 1952 and was in storage in Poland
for $45 you can get the tool to drill out the ammo to hollow point 7.62x25 30cal.
Note: The old ammo fires just fine but it is corrosive and you need to clean the barrel after shooting
As for a long range rifle the russian army bolt action mosin can be had cheap like $99 from
Fin Fur and Feathers. They good for a honest 400 yards. (I have seen it)
If anyone would like to see what they look like let me know and I will take a snapshot and post it.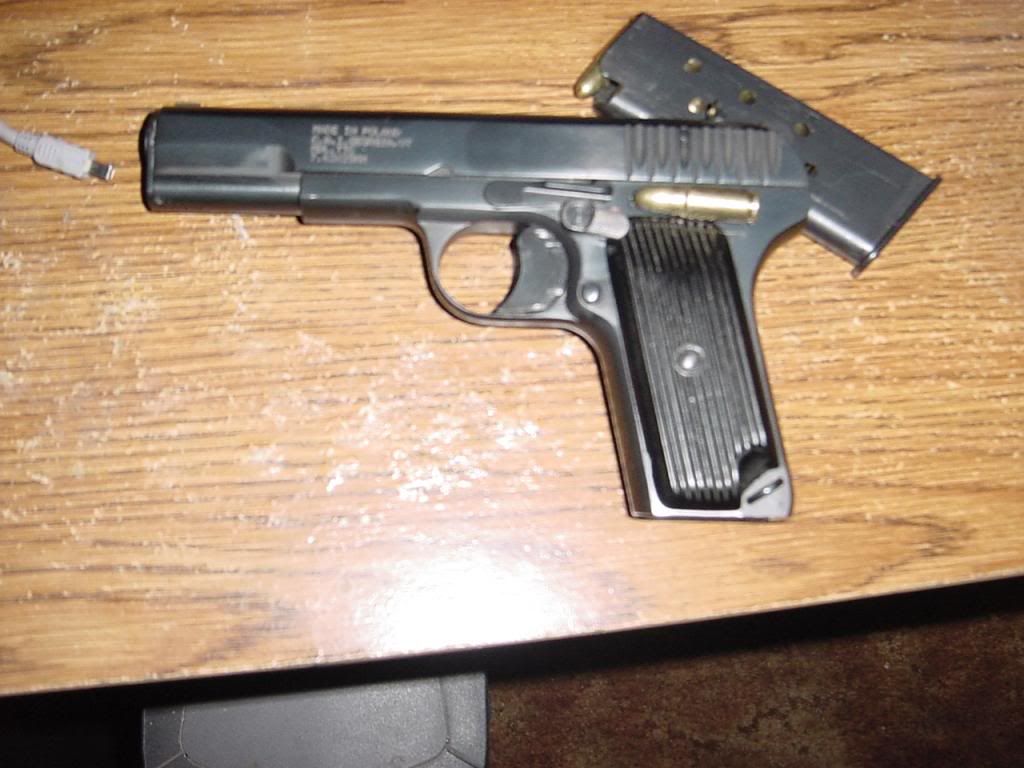 This pistol can be disassembled for cleaning without tools. The magazine is made to be used as a tool
to push back the clip that holds top on and a part inside that can be used to remove the handles
I found a picture of the Mosin