Discussion Starter
·
#1
·
I was able to check off an item on my "Prepping Things I Need to Buy" checklist today - bought a 9"-13" swiveling/tilting bipod made by Blackhawk as part of their new, more affordable Sportster line of products. $44.00 at Wally World, for those of you who might want to pick one up.
It pivots to allow the shooter to adjust for uneven surfaces or terrain. It has a rapid-adjust pivot lever that allows you to counteract any canting caused by out of level surfaces. It has spring-return telescoping legs, like the Harris bipods design, and is lightweight and very sturdy. It is "Made in China" but what isn't these days?
I haven't mounted it yet, but I plan to do so this weekend and take it to the range to try it out. I usually use Harris bipods, but at double the price.... Picture: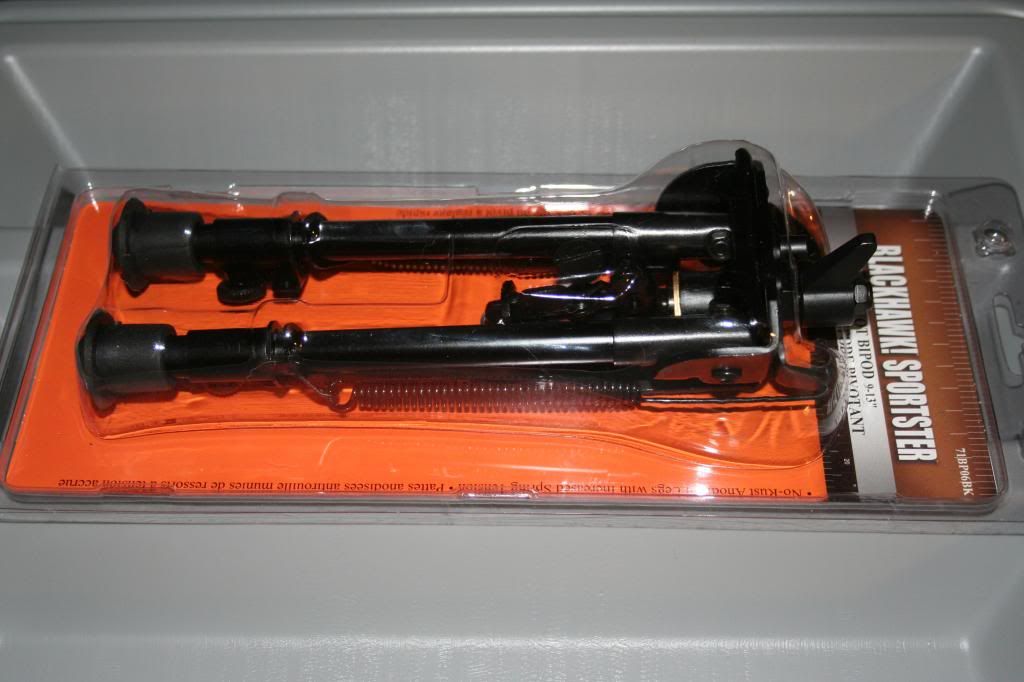 While I was there, I happened to notice that Wally World had some clay pigeon target holders, made by Champion, so I grabbed that too - $6.49 for some reactive target fun. I like to place these on top of my target stand, and although you have to reload them often, it still is fun to blow them up with some 7.62 x 51 firepower. And what do you know, these were "Made in the USA" - probably because the product design is still so new the Chinese haven't made any knockoffs yet....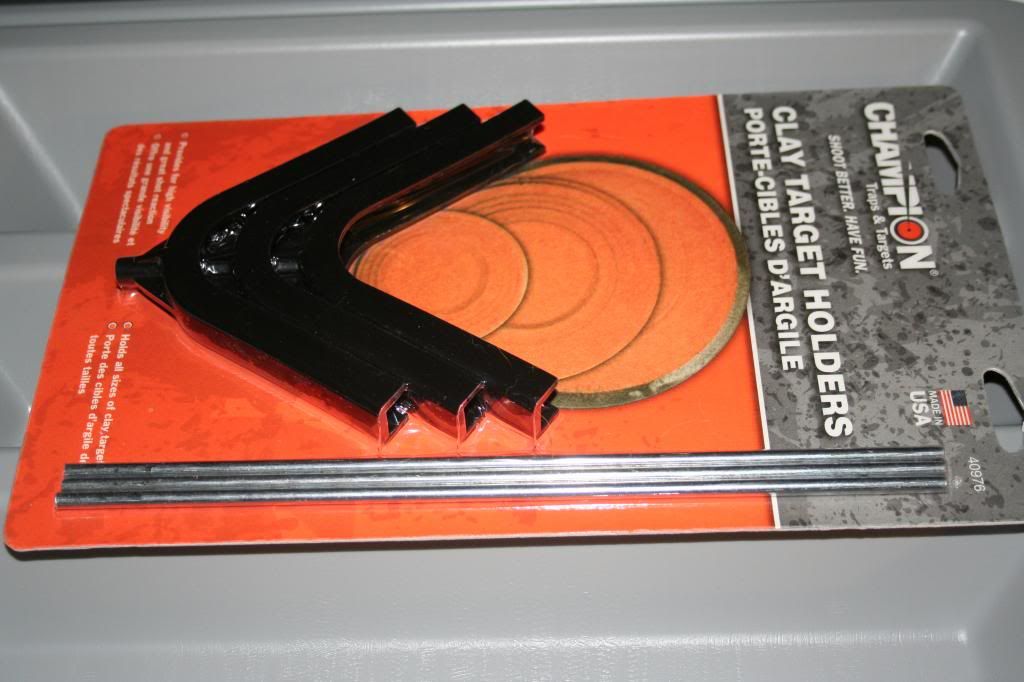 Wally World is starting to get some good stuff in the Hunting and Shooting aisle. Just don't hold your breath waiting on ammo....