Discussion Starter
·
#1
·
I wanted a canteen when I was a young boy, probably after watching an episode of The Rifleman or some Western movie, and I saved up for one with my paper route money. I ended up buying one of those galvanized round metal canteens with a woolen blanket-like material on the outside. I did not know any better at the time. I brought it home all excited, and filled it up with water, and headed off to the woods ready for adventure.
The water was warm and tasted like - well, metal. I was totally disappointed, but I was too young to know about store refunds, so I kept it on a shelf, and one day pitched it into the trash because it rusted out.
So, I switched to bottled water. But I always wanted to get a decent canteen. The only ones available were either ridiculously expensive stainless steel (I still can taste that metal, so that was ruled out) or the cheap green Army-knockoff thermoplastic models, which stunk, literally.
I wanted to find a Nalgene replacement that would be usable like a standard canteen, one you could take on a day hike, or toss in a Go Bag, or take on the ATV, etc. I happened to notice that Blackhawk made a Nalgene bottle shaped just like the old G.I. canteens, and made a separate pouch for them, but they wanted $35.00, so I passed. Then they put them on clearance for $15.99, bottle and OD green nylon pouch, and I decided to order one to fill that void from my childhood daydreams....
Very happy with the pouch - well made, has a Velcro attachment for mounting it on belts, backpack straps, BOB shoulder straps, or on a rifle sling. It has a pouch for a compass (or whatever will fit), and it has a mesh nylon netting bottom for drainage if you decide to go wading or Mother Nature rains on your parade. It has easy to open snaps to release the Nalgene canteen for drinking or pouring. It only holds a quart, but is usable for an EDC BOB, or can carry water for your dog.
Here are some pictures, because I think every thread needs to have pictures, just to keep people entertained, and so you can see what what one looks like now...: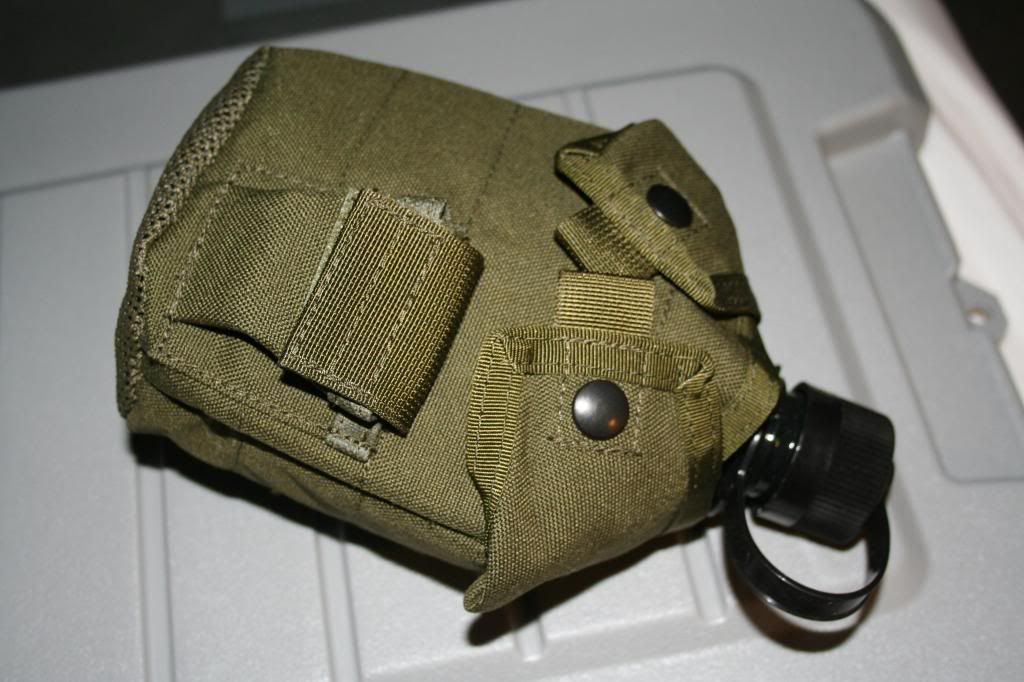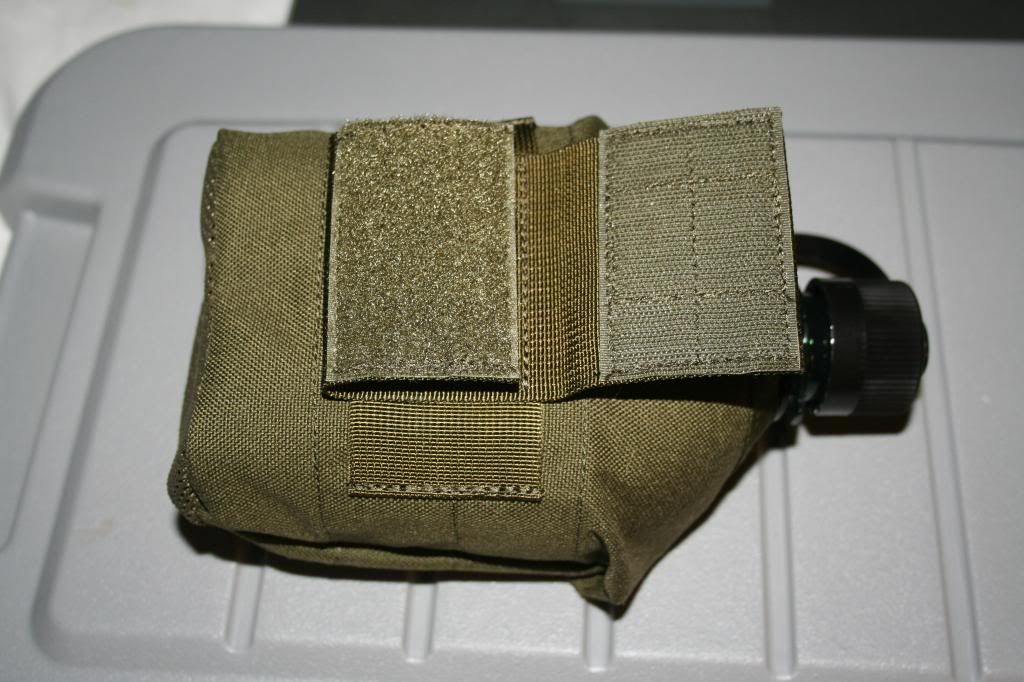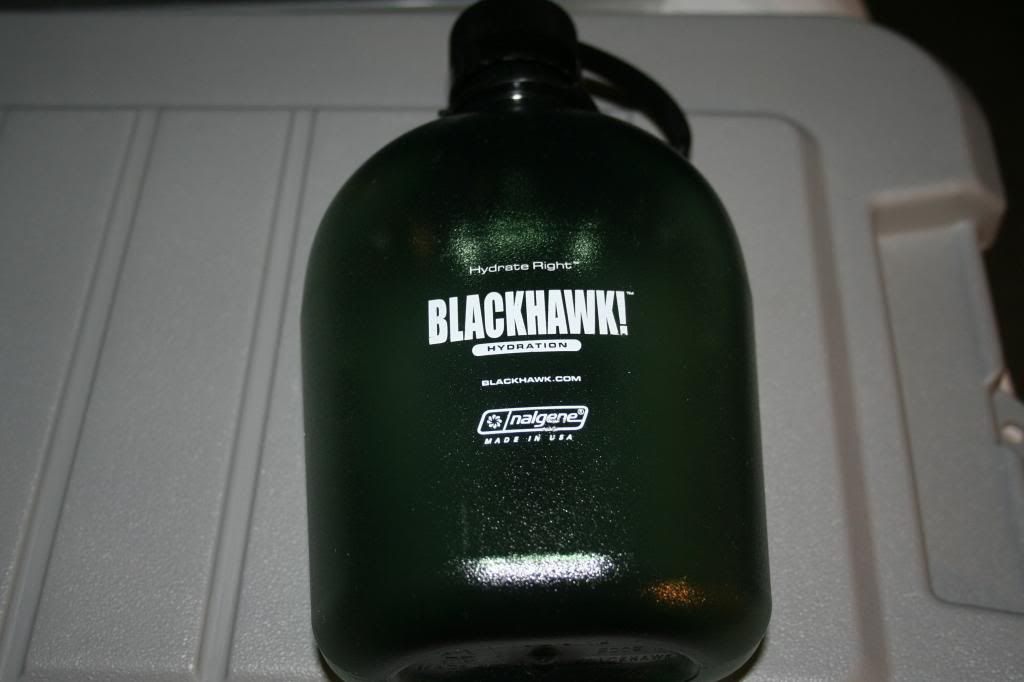 Anyone else using a canteen for backup water supplies? Any new technology on the market preppers should consider for on-person storage/carry?