We know it's coming and we are getting ready for it but devastation in the United States is unprecedented so
no one knows for sure what it is going to be like or what to have ready. We know the basic that we need but
there will be things that we wish we had even if they are more or less comfort items. I have heard a lot people say that guns ammo and food will be the first currency that may be true but what after that? When the dust settles?
I am putting stuff back just for trading when that times comes. Stuff that you can get now really cheap is going to be hard to get and will make excellent trading stock. I was at Walmart they have an assortment of medicines for
$.88 and if you check the label they have the same ingredients and dose as the expensive name brand medicines.
The Allergy Relief has the same dose of Diphenhydramine as benadryl. Pain reliever same as tylenol and don't forget the Anti-Diarrhea (people are going to be spoiled food) and the list goes on and on toilet paper batteries junk food.
I have anything that I thought might be good for trading that was on sale cheap. I also plan on stocking up on
feminine products. So any suggestions? And are you stocking up on trading items?
Right now you can buy duracell AAA and AA 75 for $25 with an exp date os 2018. I dropped $200 and I'm cheap.
and cheap led flashlights for $1.00 with batteries.
So what's in your stash?
I use an old dresser for storage i have 3 draws of medicine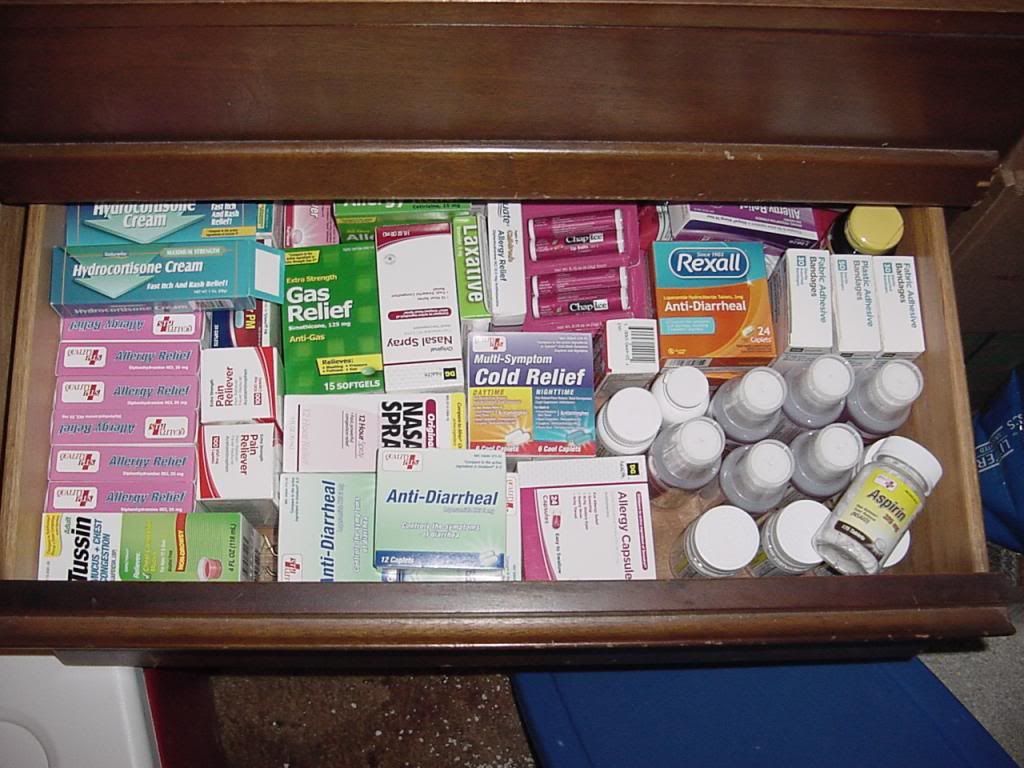 About a hundred flashlights and lots and lots of batteries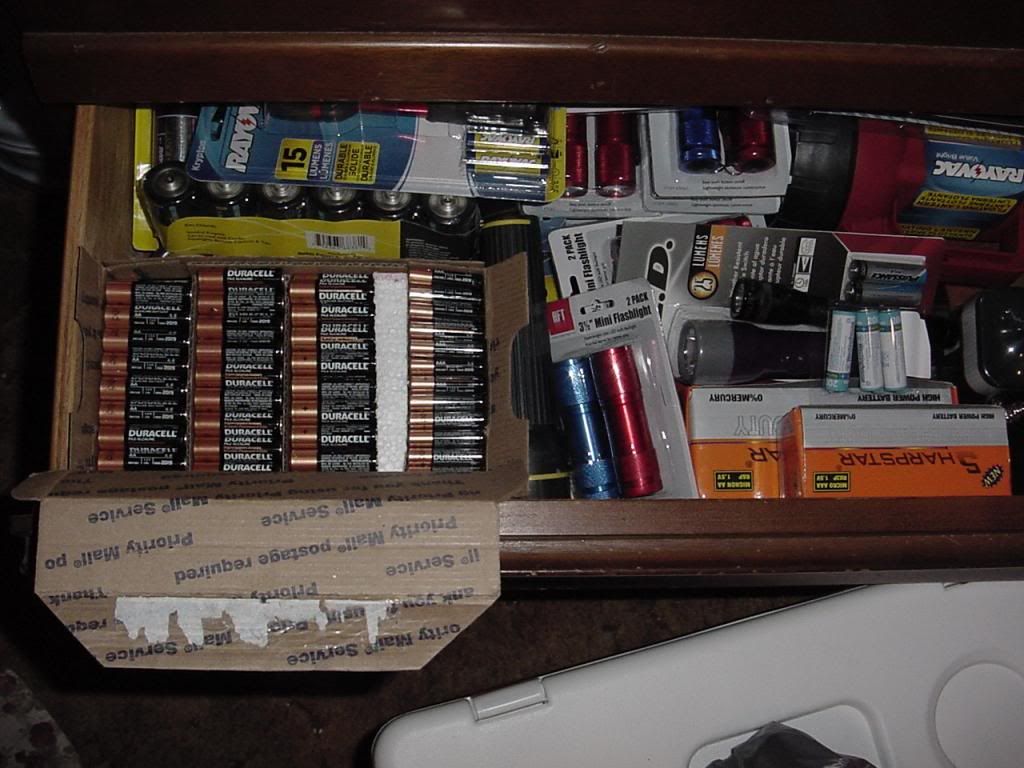 In total darkness it's surprising how much light one of these will give off in a room when you pop the
top off and expose the led bulb and makes a great hand held flashlight and solar rechargeable for $.97?