Having the right mindset is EVERYTHING because without it we're screwed and will never be content, we'll be like wagons without springs, jolted by every pebble on the road..
Some people develop the right mindset with the help of philosophy and/or or religion, so shop around for one that works for you.
With me, Christianity does the job perfectly because it puts a "force field" between us and the world to stop us getting sucked into it, and urges us to not take the world seriously, so I'd suggest anybody at least gives it a try.
An ex bounty hunter named Paul became a Christian and liked the new mindset it gave him-
"I know what it is to be in need, and I know what it is to have plenty. I have learned the secret of being content in any and every situation, whether well fed or hungry, whether living in plenty or in want"- (Phillippians 4:12)
The Bible can therefore be regarded as a 'Survival Manual'.
Ten years ago I was just out of jail (3 month vigilante rap), homeless, jobless, near-penniless and living rough in a tent in the woods shivering and hypothermic with a sluggish thyroid, but not for an instant did I get depressed because I was too busy laughing at myself- "Great" I thought, "I've ended up as Bigfoot!"..
It works for others too-
"My Christian faith is my backbone"- Bear Grylls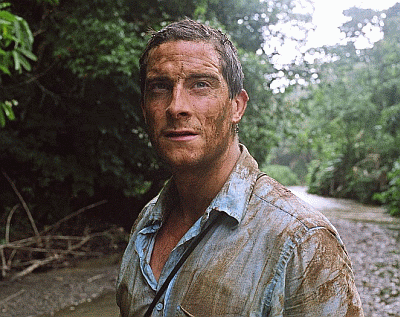 In this clip Grylls and other Foreign Legion trainees are allowed to take one treasured personal item from their confiscated kit at 25:32, and he takes his Bible-