Discussion Starter
·
#1
·
I use these backpacks and bags a lot in the outdoors when I go fishing, hunting, hiking, camping, boating, or riding ATVs or SxSs out in the boondocks. They are great for protecting your valuable gear from inclement weather, and if you hunt, it also kills scent (which can be very handy if you end up packing home some meat in an area that is frequented by bears, because bears have an amazing sense of smell). Don't ask me how I know. I use it to pack in electronic gear (cameras, cell phones, GPSs, trail cameras, flashlights, radios), bread/crackers/cereal, and other stuff I don't want getting wet. You can use the backpack on a Jet Ski, canoe, kayak, etc., or ATVs, horses, etc. These backpacks are great, and can really save the day if you run into unexpected precipitation, or if you end up tipping over in your canoe (that has never happened to me, personally, really):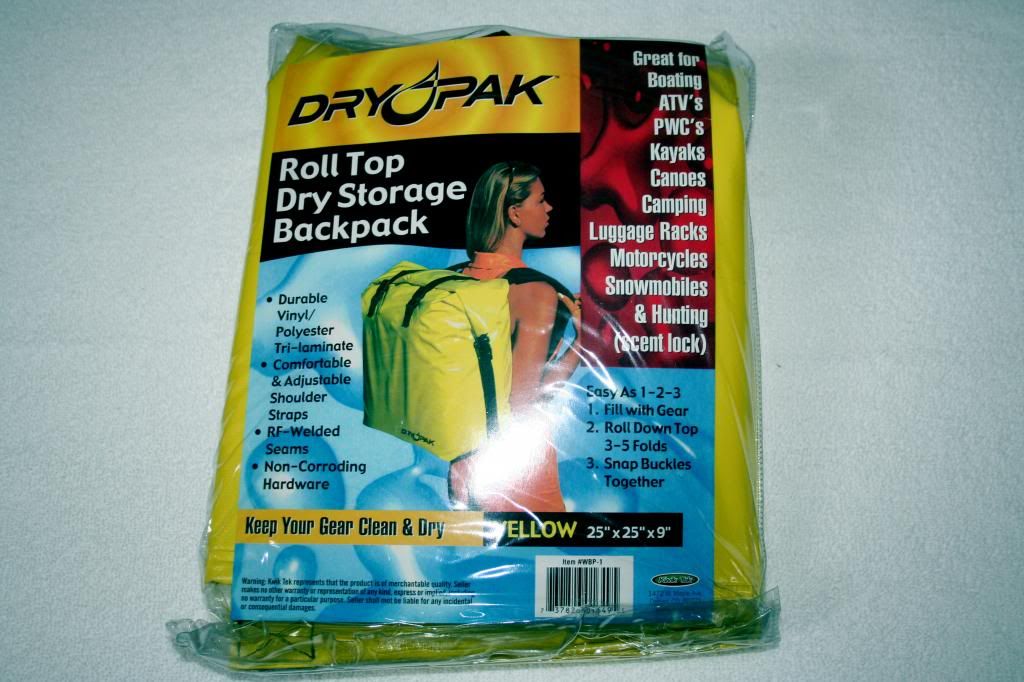 I also always carry a very sturdy, well-made rain suit for when you get caught out in that sudden downpour (that has never happened to me either, seriously) so that you can slog through whatever Mother Nature tries to throw at you while you are out enjoying Mother Nature. I pick mine so I can still ride the ATV/SxSs because that is how I roll whenever I can (so my dog can ride along with me), plus it allows you to carry or trailer in a lot more gear to make your outdoor experiences more enjoyable. This rain suit is made by Stearns, which makes boating gear (life preservers are their specialty) and great foul weather gear - well worth the money!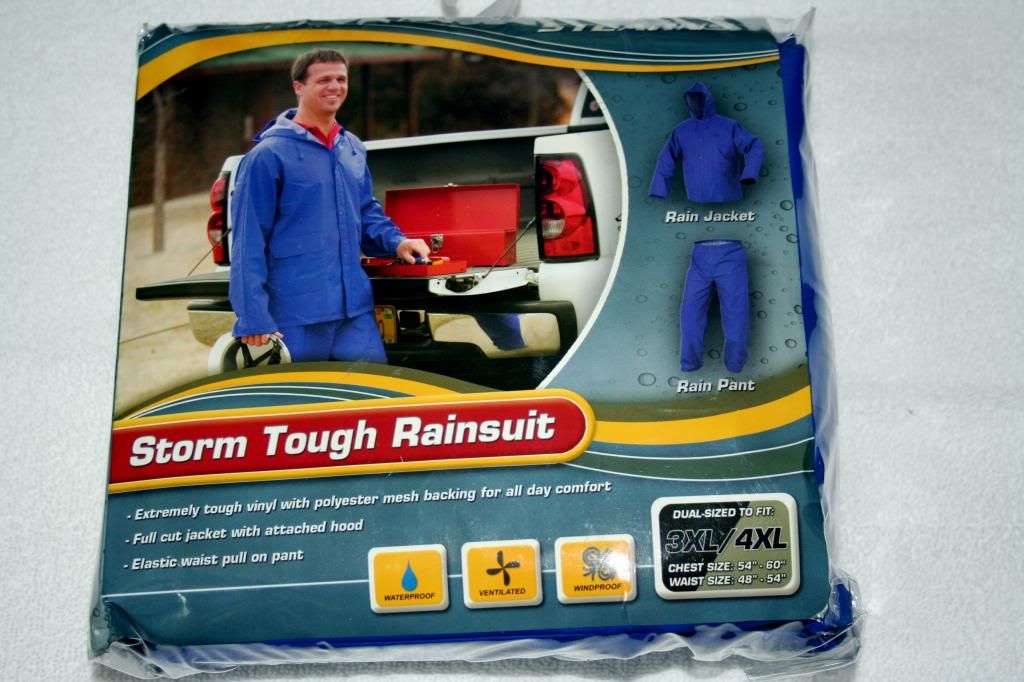 I also like to use these dry storage bags (which are made by Against the Elements, great gear) - they can be used separately from the backpack, or together with (I always put my digital camera in one of these, then put it in the backpack, so I don't drown the thing when the sky opens up, or if I end up falling off my ATV in the middle of a river crossing - that has never happened to me, either, honestly):
I strongly recommend you give some consideration to weatherproof dry bags for keeping your valuable gear from getting wet when enjoying the great outdoors.
They are also fluid-resistant to Zombie brain splatter, and other gory blood and guts stuff, although they do not work against a pissed off skunk (but that kind of thing never happens to me, either, just ask my wife).
You can also pack your meat or fish bags inside of these (I put my meat in plastic bags first) and use them to carry your game and fish back to camp without getting juice and blood all over you and your clothes, and not leaving a scent trail back to your camp for the wolves or coyotes to follow right back to your dinner table (that has also never happened to me, trust me). And you can ice things down and it will not melt all over you on your way back to camp, because when I go fishing, I catch fish, and I like to keep the beer on ice, too, so I sometimes need the extra room to haul back my catch. I would love to tell you that happens all the time, too, but you would not believe me. Oh, and I never get lost in the woods, either. Never. I just sometimes take the long way back to camp, you know, to go sightseeing.